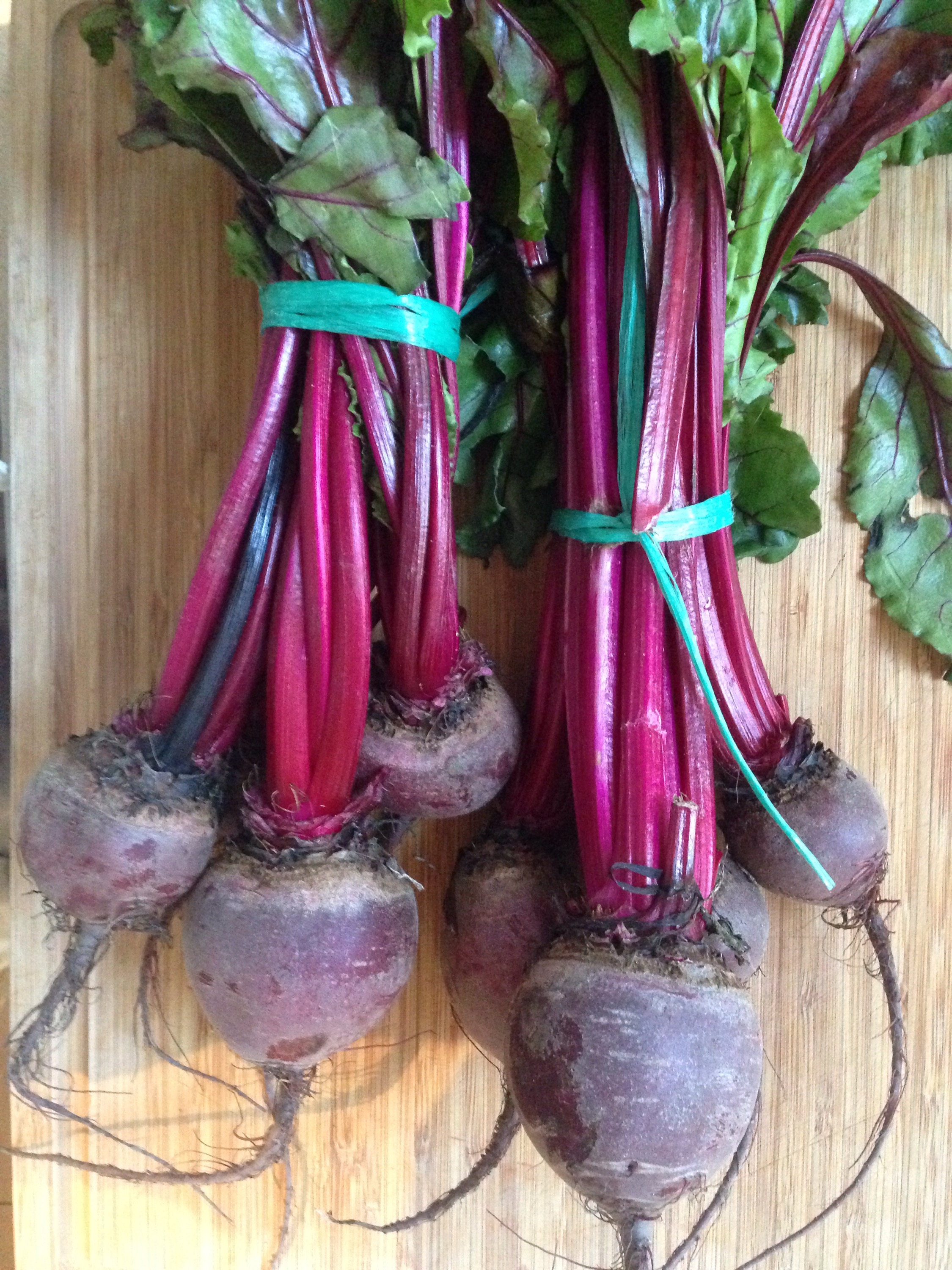 Hi and welcome to the blushing beetroot. I'm Frances and I've always been fascinated with food and how it affects your body. I was aware from a young age that certain foods make you feel energised, healthy and made your skin glow while other foods can make you feel sluggish and slow down your body taxing it of energy.
As a teenager, I began making active positive food choices. I hadn't been a huge fan of vegetables and made a conscious choice to eat more and a wider variety. I gave up tea and coffee and replaced them with water. I asked Mum to start steaming our vegetables instead of boiling and cheekily instructed the milkman to swap full fat milk with low fat! Over the years I've built on these small changes and strive to eat the foods that agree with my body and give me bountiful energy.
Luckily my Mum was a fantastic cook and always cooked from scratch. There was never processed food in our home and on an occasional Friday Mum treated us with homemade burger and chips which she always made from fresh potatoes and her burgers are the best I've ever tasted. I still want her secret ingredient! Mum baked bread and scones daily and I still remember the delicious smell wafting through the house as we'd all wait eagerly to smother them in butter. It's obvious when I think about it — Mum instilled the importance of natural food from a young age.
Since becoming a full time mum of two I find myself in the kitchen cooking, more than ever. The days of planning and cooking elaborate meals And dinner parties are in the past! Breakfast, lunches and dinners need to be, easy to make, tasty and cost effective. I've also become vegetarian earlier this year and have dramatically reduced my dairy intake, so creating meals without meat and less dairy has made cooking an interesting venture ( but surprisingly with incredibly delicious results!!). The reason for this change in diet is for animal welfare and this is my small contribution to help end industrialised farming.
By going veggie you help lessen the load for animal meat production. This will help bring an end to factory farming and let us return to ethical farming of old days where the animals grazed outdoors. By going vegetarian or choosing free range or organic meats you are supporting kind farming methods.
I've decided to go vegetarian for this reason and I'm feeling great. My husband is a meat eater so I buy free range or organic meat for him ( but he's secretly enjoying the change !!)
Thanks for taking time to check out my blog and I can't wait to get cracking. . . !!
Love Frances xxx