My husband and I were lucky enough to be given an amazing Christmas present from my sister-in-law Suzanna which consisted of a two night break in London including flights and accommodation with the biggest bonus of all, babysitting included, yippee!
Having lived in London for the majority of my 20's, London is a city close to my heart and I have many fond memories of living and working there. I couldn't wait to get back.
Having time to yourselves as a couple after having children is somewhat elusive. Life becomes much busier. Weekends of socialising with friends, reading and free time is replaced with numerous children's activities so to say I was giddy with excitement is an understatement.
Hot on my hit list of things to do was to sample the food at The Mae Deli, or as its affectionately know by her followers, Ella's Deli. Ella cured herself of a medical condition through a whole-food-plant-based diet and has become an international sensation in the health food and business world.
Having followed Ella for a number of years on social media, walking through the the doors of the deli seemed familiar even though it was my first visit!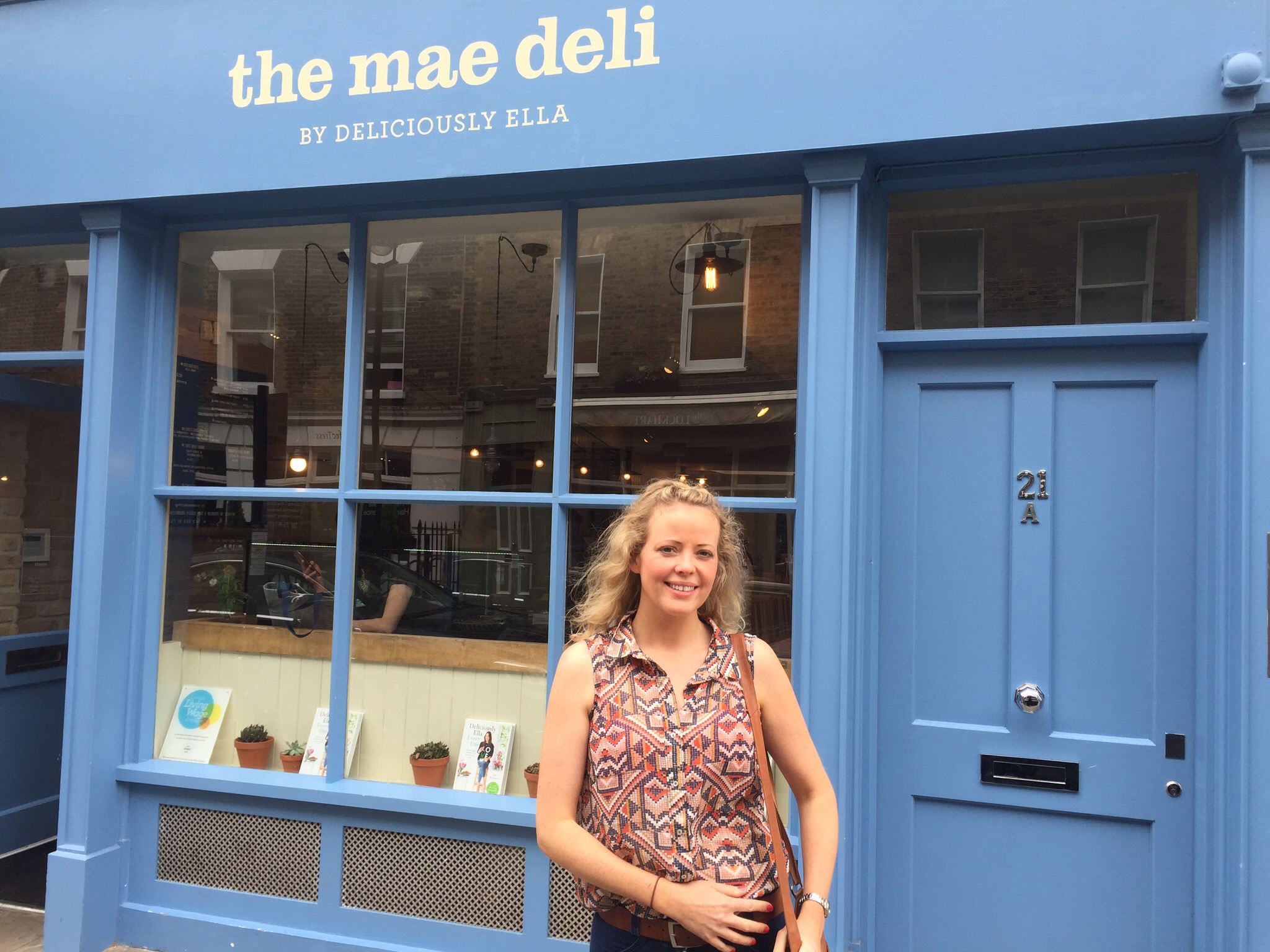 So much of the food displayed on the counters, the menu choices, the juices, smoothies and energy bites appealed so much to me that I virtually couldn't decide! I finally settled on an açai bowl with fruit, while my husband had the porridge with fruit compote, coconut shavings and nut butter.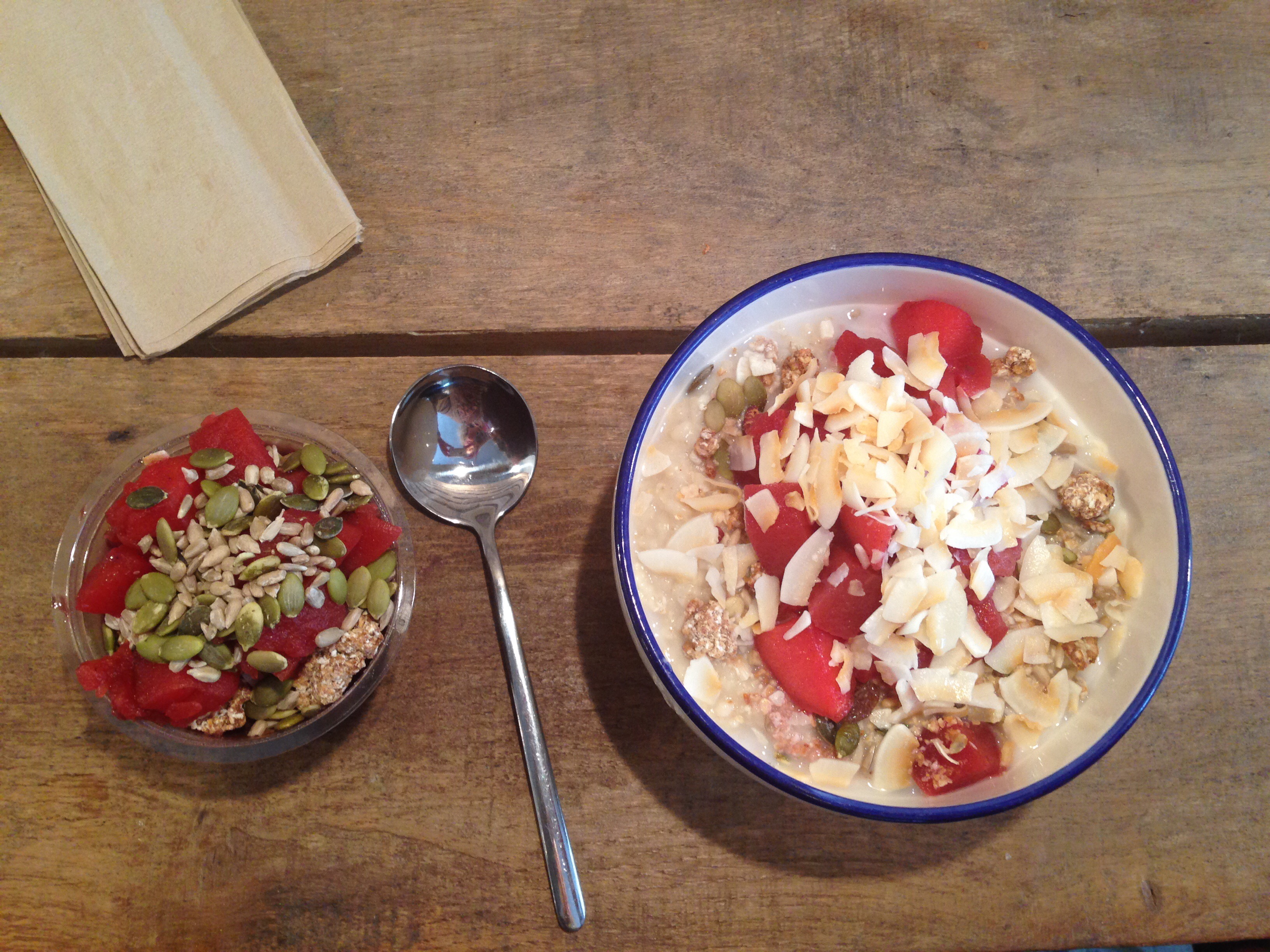 As expected not only was the food delicious but I felt great after eating it. No bloating or lethargy.
We also took two of the energy bites to go which were the perfect pick-me-up while strolling through the streets of London that afternoon.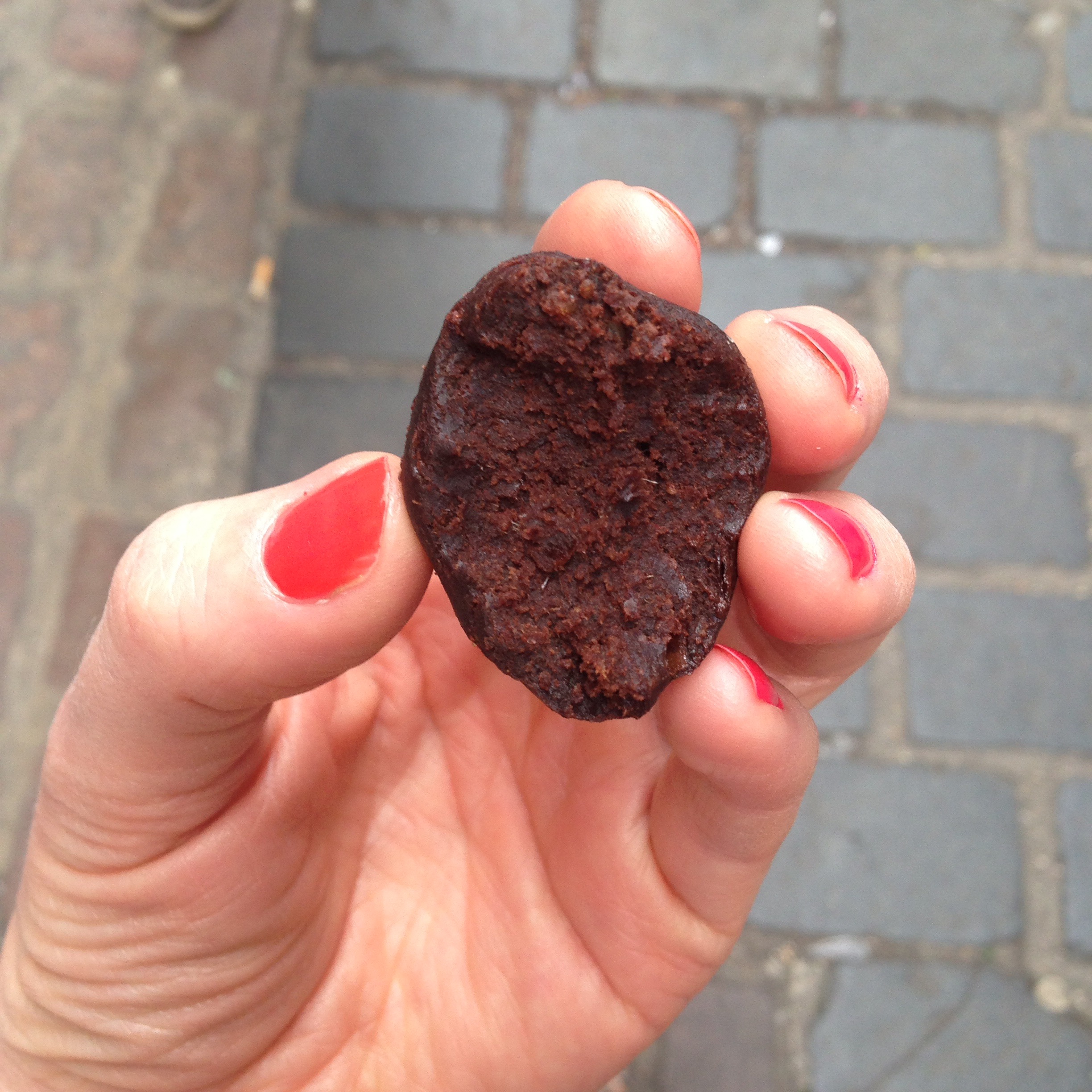 Onwards to Selfridges and to my husband's misfortune we entered through the doors of the food hall. A wonderland of food awaited from Livias Kitchen Raw Millionaire Bites, samples of matcha tea, decadent dark chocolates and a vast array of superfoods. Heaven!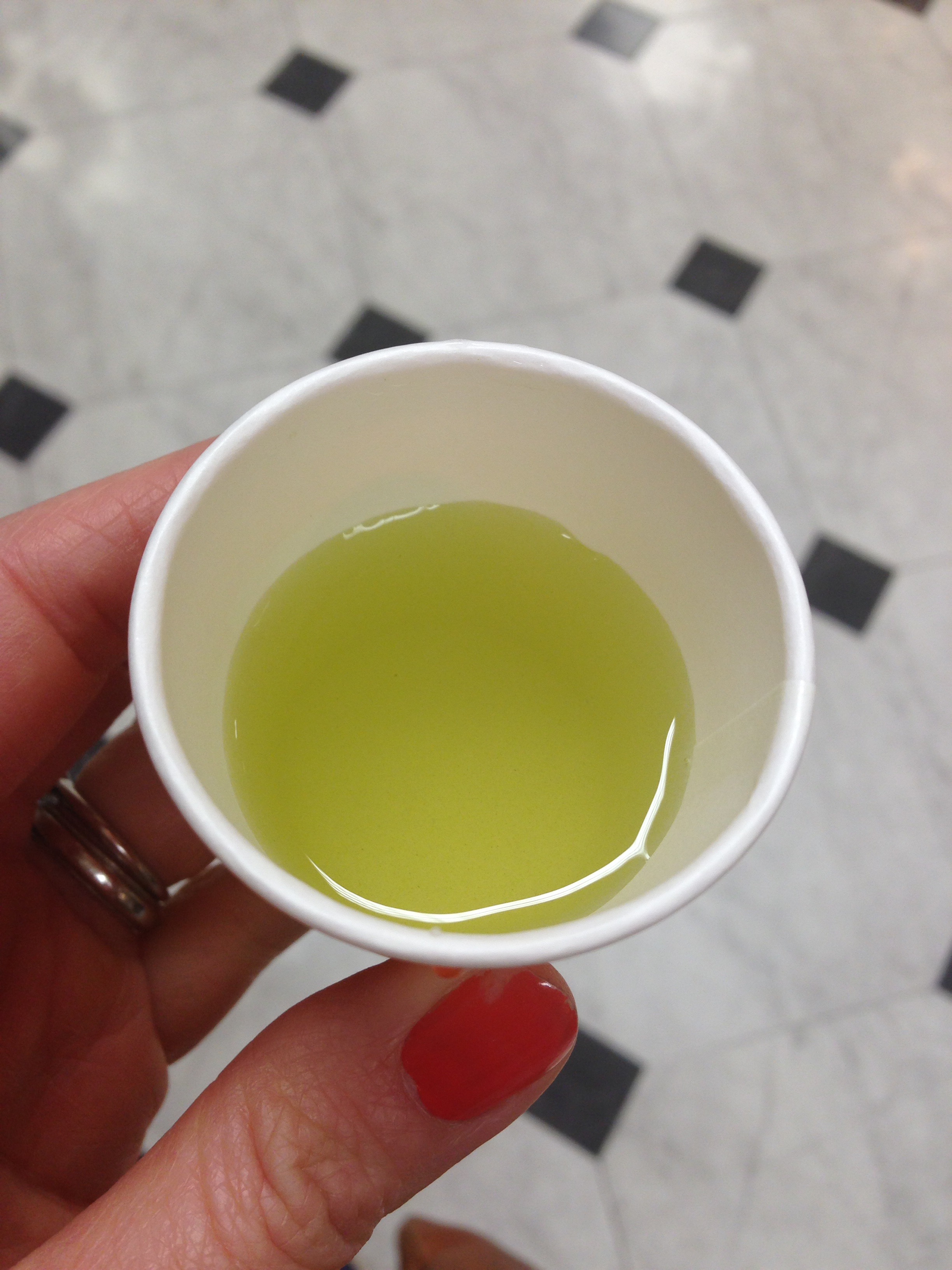 I also desperately wanted to sample the food at the Hemsley + Hemsley café but my husband dragged me away!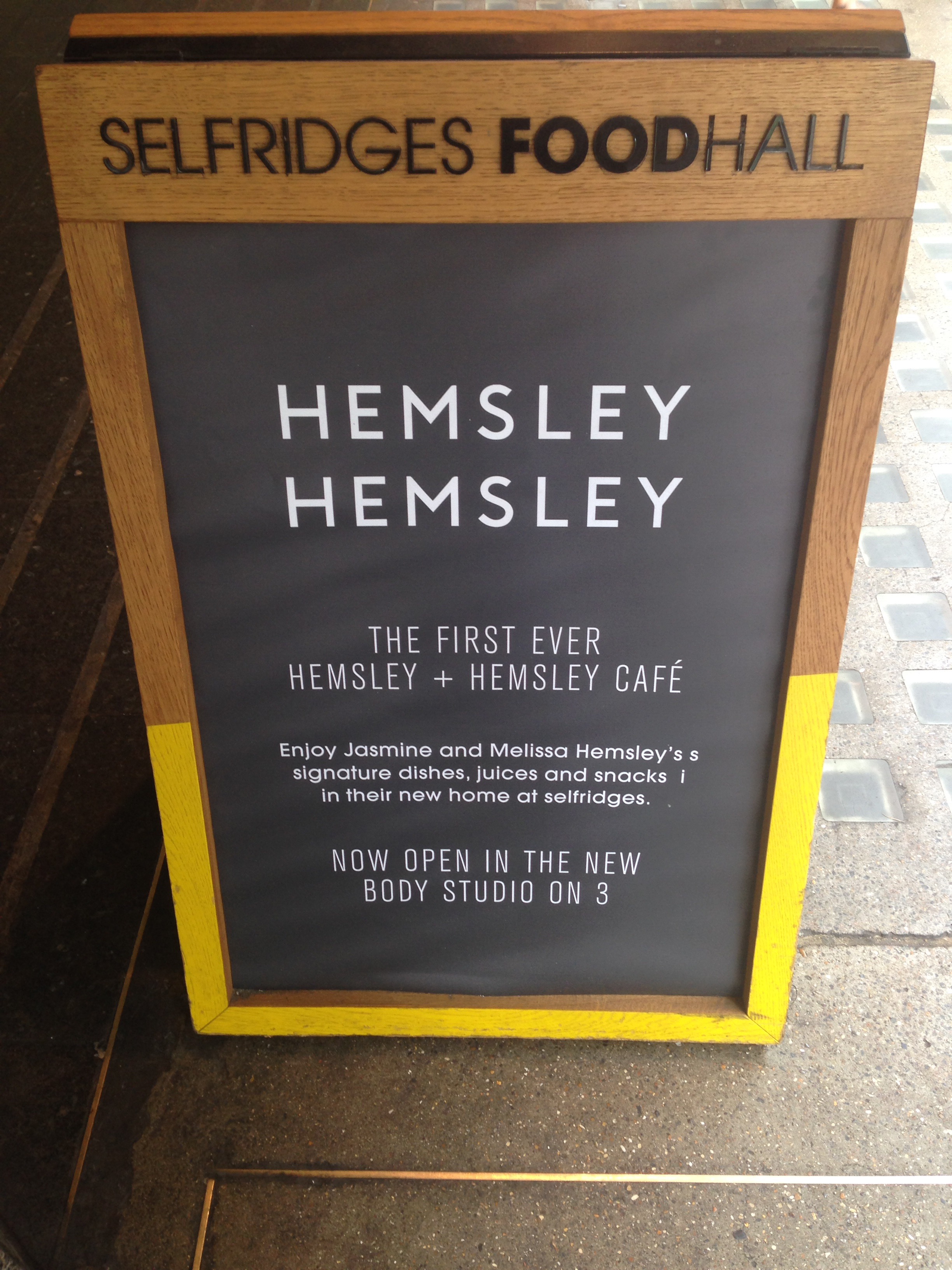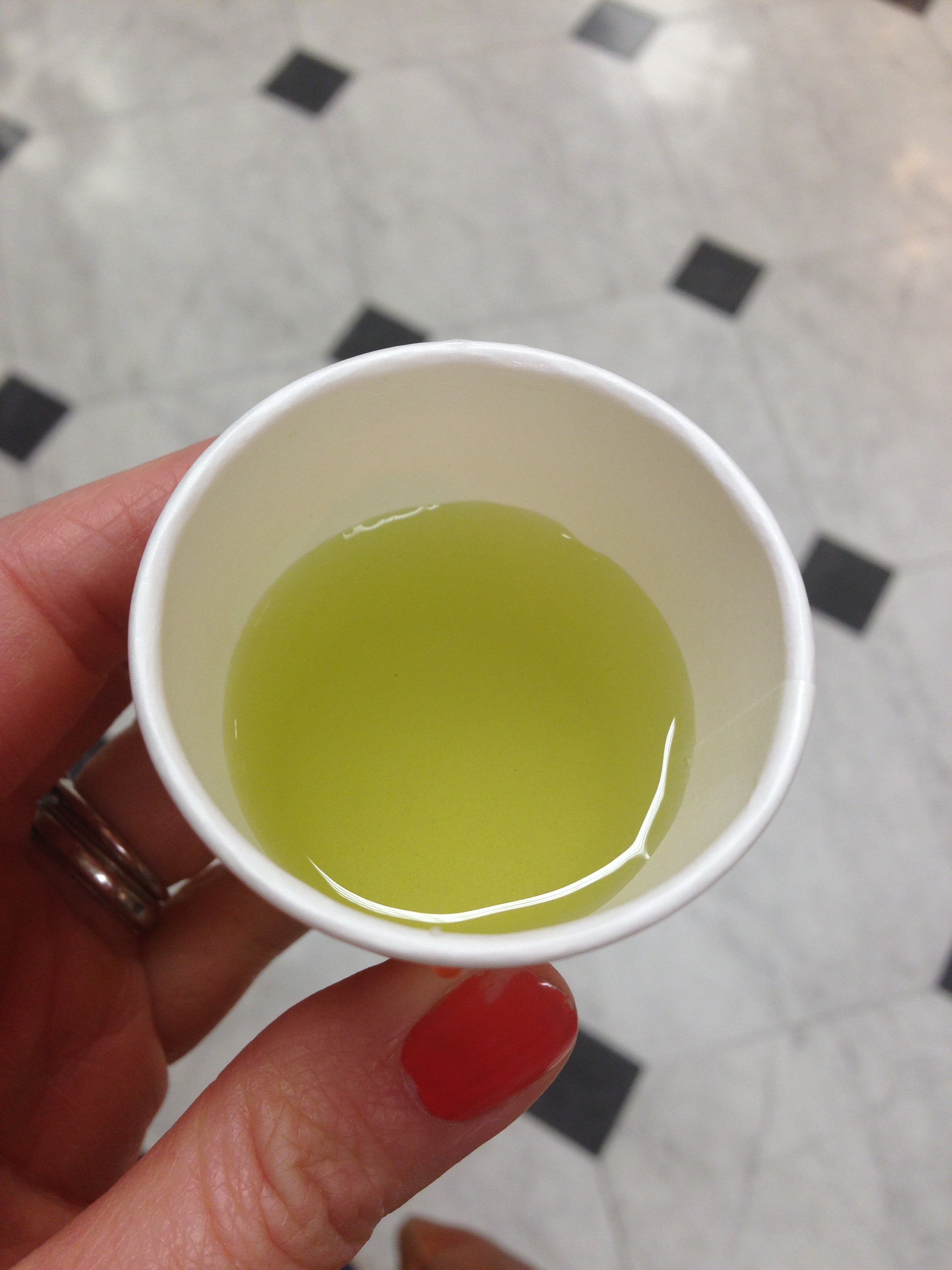 Part of our gift was a three course lunch in a vegetarian Michelin recommended restaurant Vanilla Black. To my delight they also had a full vegan menu which I opted for. It's not often you get to sample Michelain vegan food!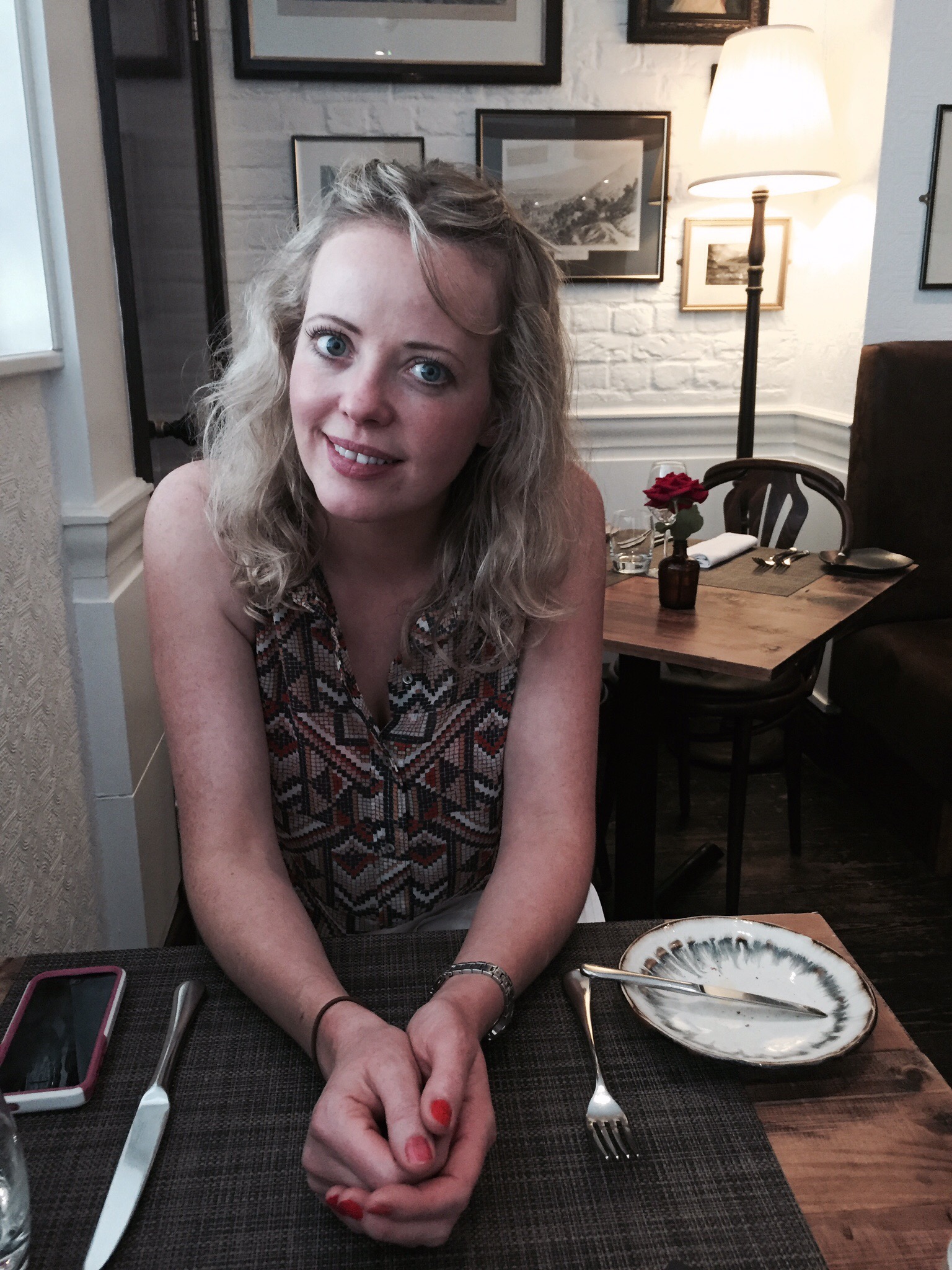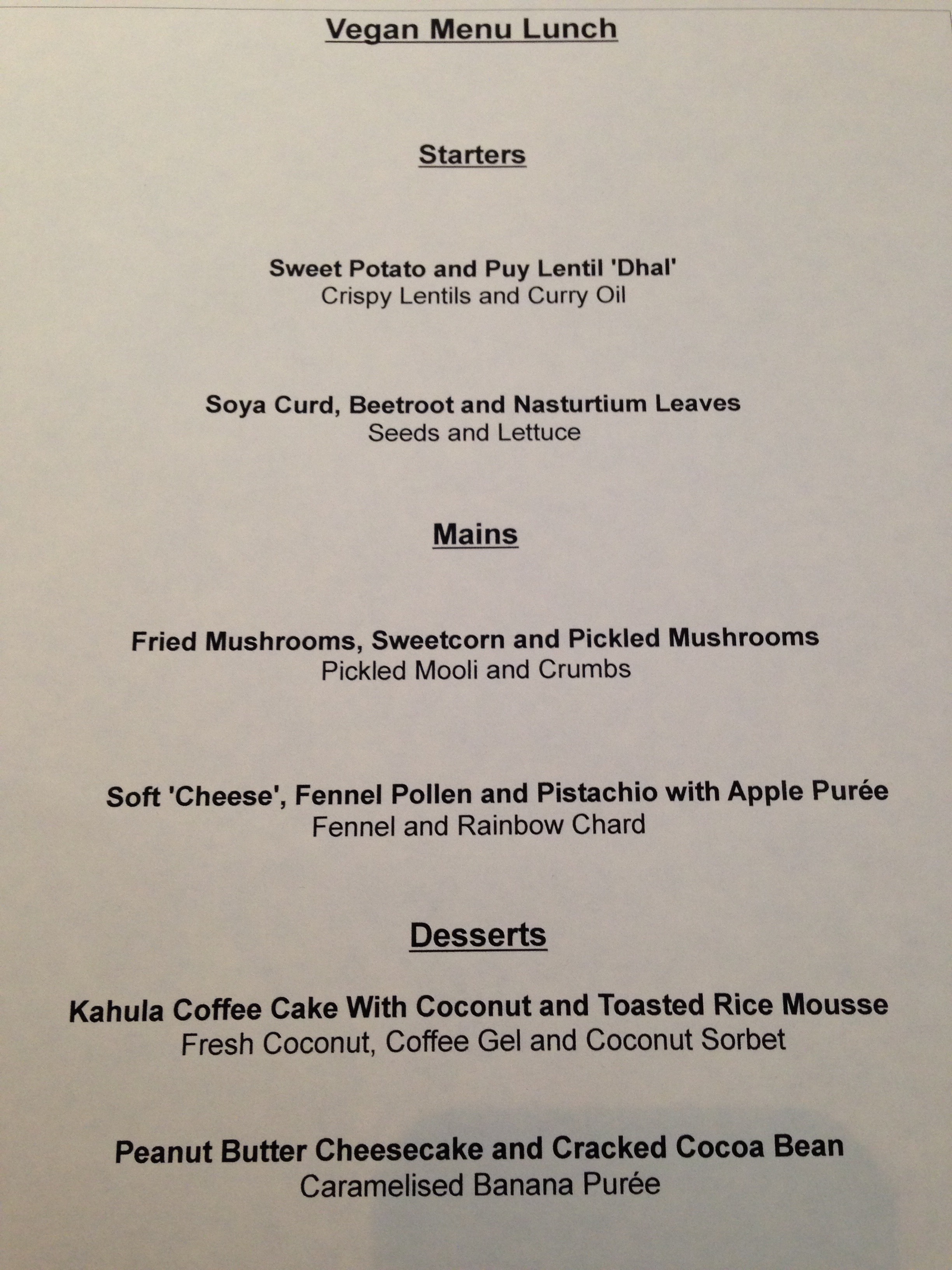 The food was delicious from the olive oil (which was from Greece apparently, I had to ask the waitress!) to the rosé, the dessert was moreish but my favourite was the starter.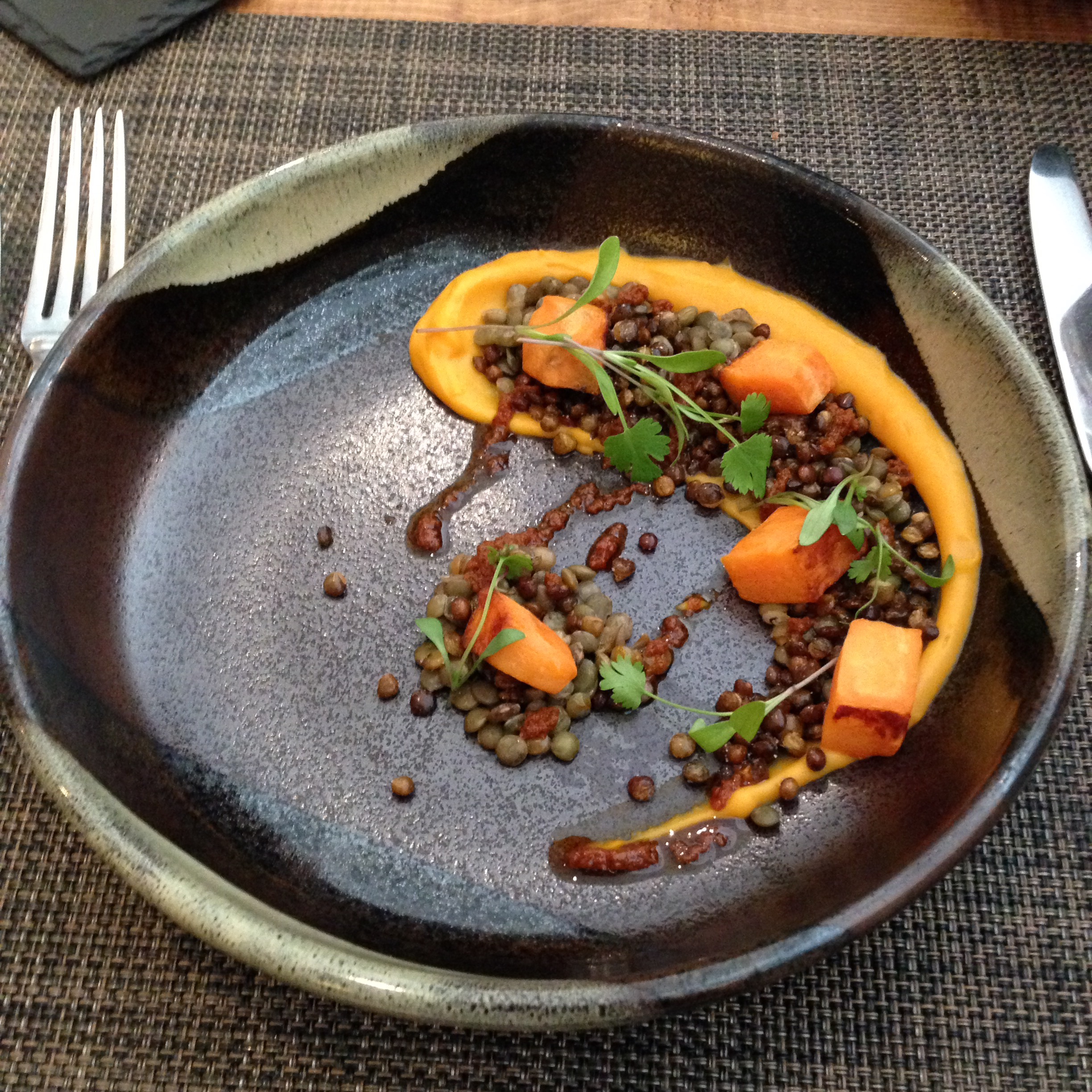 The main, a mushroom dish had interesting flavour combinations which I hadn't tried before and it was my husband's favourite course.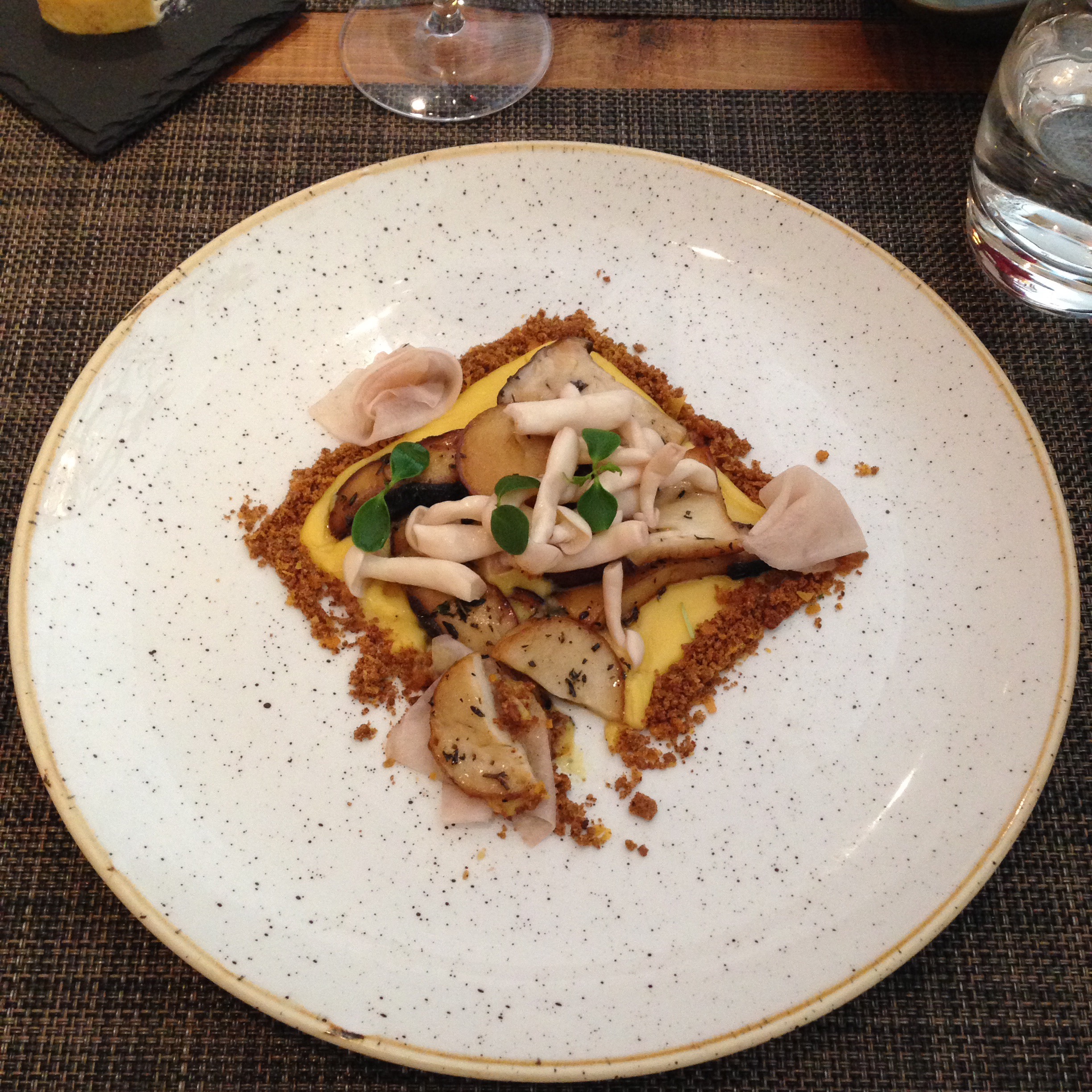 Finally the dessert as expected didn't disappoint and it's impressive how a dairy-free dessert can taste so delicious. Reflective of the talent and imagination of the chef. (And check out how flash the plate is 🙌🏻)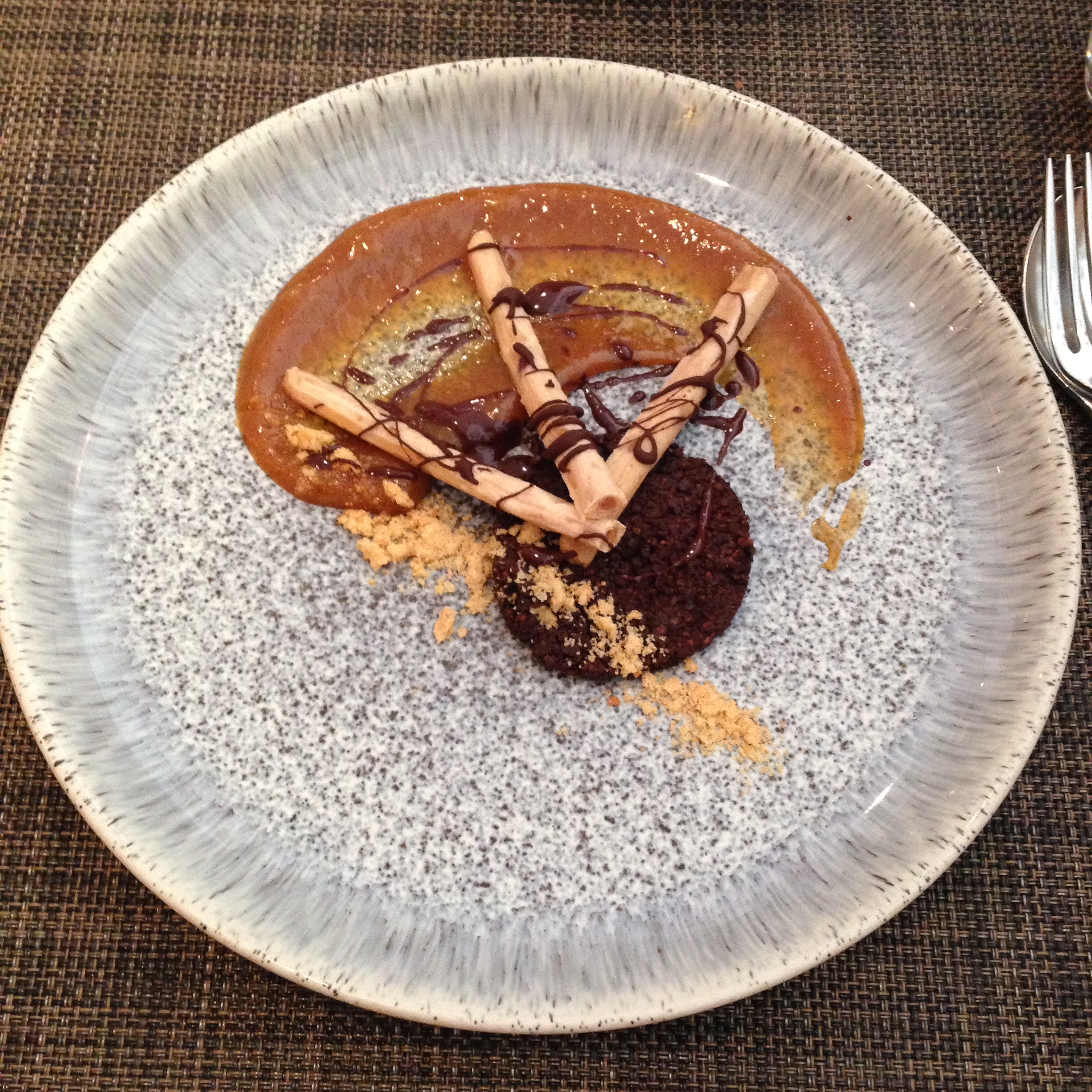 With bellies full we ventured onto Covent Garden. Here we stumbled upon Marcus Wearing's restaurant Tredwells. Being inquisitive I examined the menu on display. Interestingly there were numerous vegan options. Starters of harissa glazed aubergines, mains of courgette and spelt fritters to mushroom ravioli and a dessert of virtuous chocolate brownie with coconut youghurt sounded more than tempting. One for our next visit. . .
The following morning before our flight we enjoyed a delicious brunch in a local pub. A green juice, americano and smashed avocado on sourdough brought this brilliant weekend in London to an end. Till next time. . .