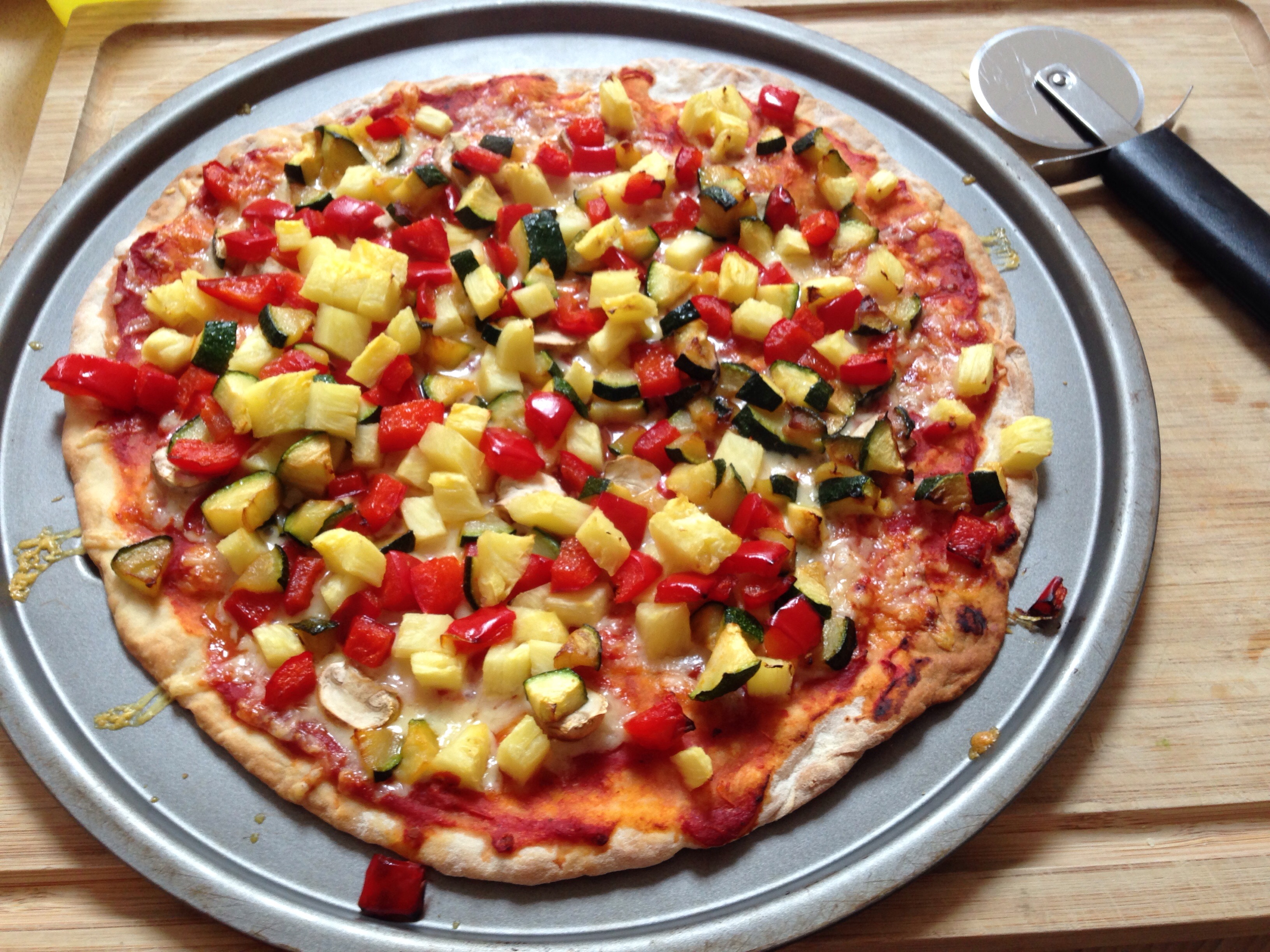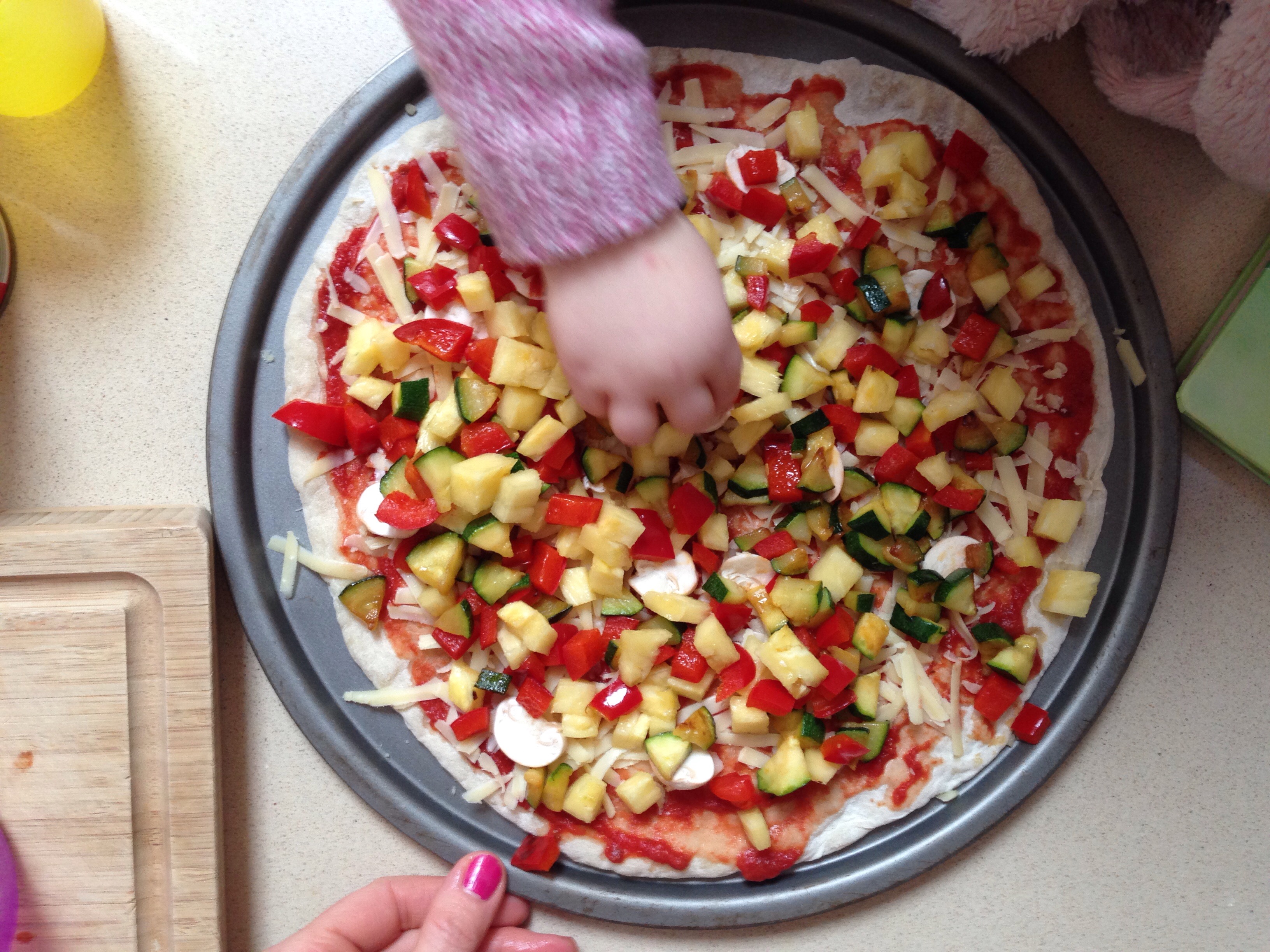 Trying to come up with varied evening meals everyday for the kids can be a bit of a challenge. Sometimes the meal choices can feel a bit repetitive and trying to eat healthy whole foods is not always convenient even with best intentions and weekly meal planning.
It's important to me that children are educated about food and the impact ones meals choices have on ones health, the environment and of course on animal welfare. I like to get our children involved in the food shop, cooking, baking and juicing. They seem to enjoy it too!
After collecting my son from school one day he asked for pizza for dinner. Bingo, that took that decision out of my hands! I hadn't got the kids to help me make pizza previously so I thought this could be an interesting meal to prepare together. It turned out to be a successful mini adventure with the kids and a tasty meal!
I had wholemeal tortillas which I used as the pizza base. I got my son to spread tomato purée on the base. Together we grated some cheddar and he sprinkled this on top. I chopped some peppers and courgettes into bite size pieces and gently fried them on the pan in coconut oil until soft. I diced some fresh pineapple in bite size pieces too. Ciarán loved trying to evenly spread the various topping on the pizza. Finally I put a small amount of frozen corn on last. Into the oven for 8 minutes and voilà, a homemade pizza by a 4 year old!!
A great convenience about baking homemade pizza is that you can really choose any topping that you have in your fridge/freezer and cupboards. Red onion, pesto, olives, tomatoes, artichokes, mushrooms etc. It makes a reasonably nutritious meal and easy to include the little ones and get everyone involved.
Ingredients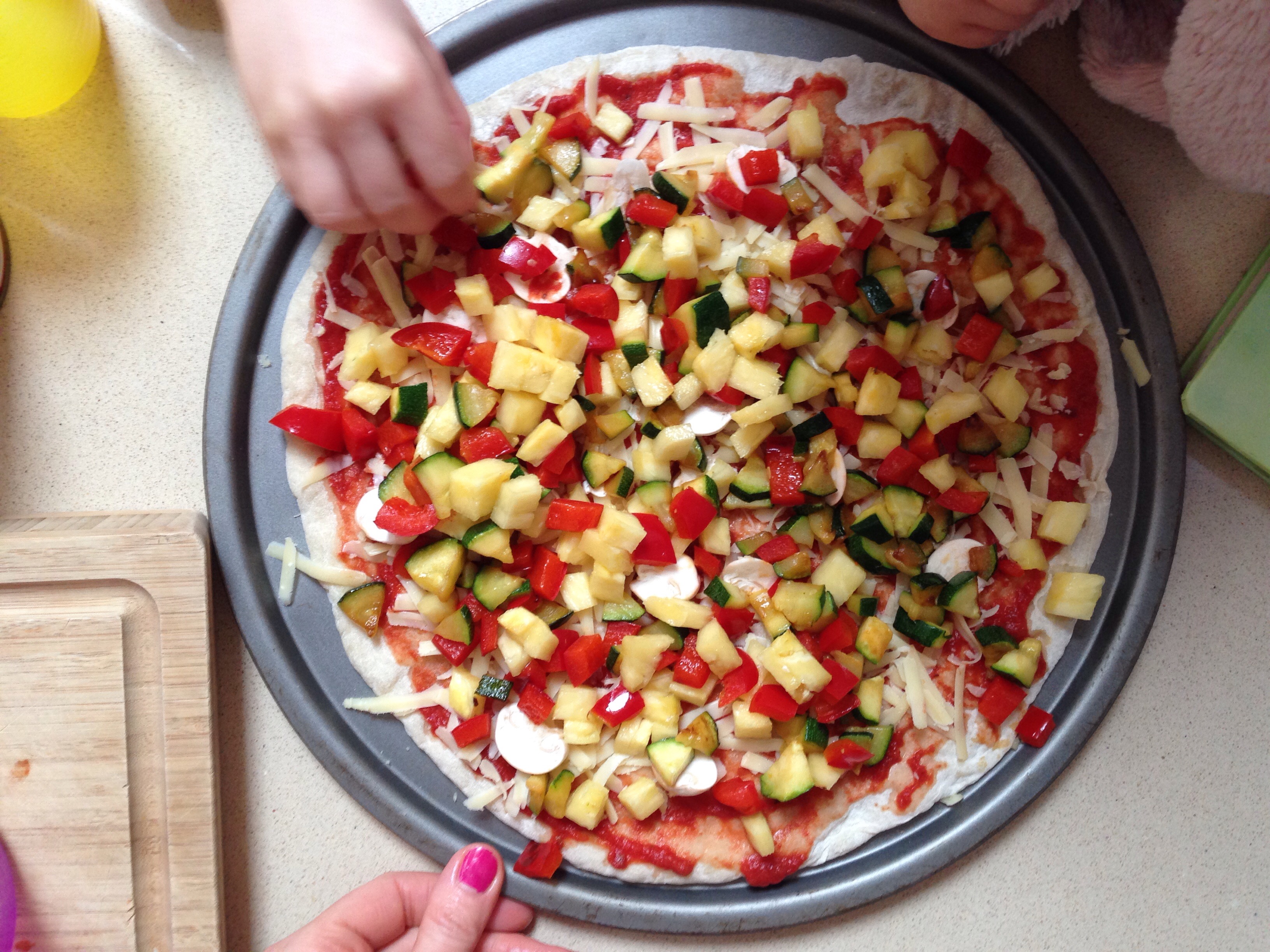 • Tortilla wrap or Pizza base. (If its convenient to make a cauliflower base this would be even better!!)
• Tomato purée 1-2 tbsp. Less is more here. ( again if it's convenient puréed fresh tomatoes would be a fresher choice)
• grated cheddar enough to spread over your pizza base of choice. If avoiding dairy dots of pesto works well as a more nutritious option.
• Half courgette diced into bite size pieces
• Half red pepper diced into bite size pieces
• Handful of pineapple diced into bite sized pieced
• Small handful of frozen corn
.
Method


Turn oven to pizza setting or set to 200C
Put a tsp of coconut oil in a frying pan and gently fry the courgettes and pepper until soft, usually 10-12 minutes.
Assemble the pizza starting with the tomato purée by using the back of a spoon to spread it across the pizza evenly.
Next sprinkle the cheese on top.
Follow with your veggie toppings.
Place in the oven or 8-10 minutes until the cheese melted and bubbling.


.
Here's the juicy bit. . .
Cheese is quite often the last food most give up when trying to go on a fully plant based diet. This is understandable. Cheese has a high fat content food so gives a feeling a satiety. It is not unusual for most to eat cheese daily, increasing our taste for cheese.
However one of the greatest reasons that most find cheese so hard to stop completely is due the protein casein found in it.
Casein has an opioid-like effect on the body. This drug-like effect increases our desire and cravings thereby making it difficult to stop eating.
As casein is digested, it breaks down into peptides called casomorphines. These have an opioid effect ( and release histamines which in turn produces mucus. Ever advised to give up dairy if you have a productive cold?) Opioids are highly addictive and give a feeling of euphoria . Now I'm guessing you've never eaten cheese and got a 'high' however overtime and with regular eating, one eventually craves cheese regularly.
The casein in cheese is more concentrated than in milk. It takes 10lbs of milk to make one l lb of cheese. In this process a lot of the water is removed and remaining is concentrated volumes of fat and casein. This probably explains why cheese and not milk is the more difficult dairy product to give up.
I haven't tried any non-dairy cheese alternatives. However if I order pizza out I've been pleasantly surprised to find a growing number of restaurants offering cheese free pizzas. At home I'll either use cheddar sparingly or substitute with a few small dollops of pesto.
Otherwise as an alternative on sandwiches I try to opt for avocado, nut butters & banana, or hummus.