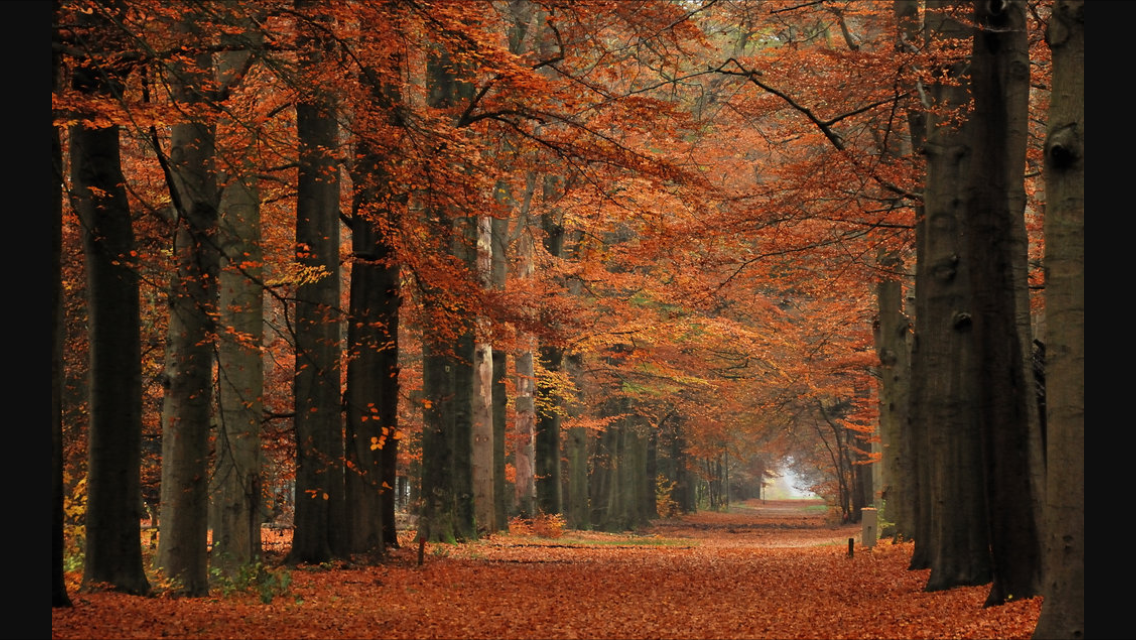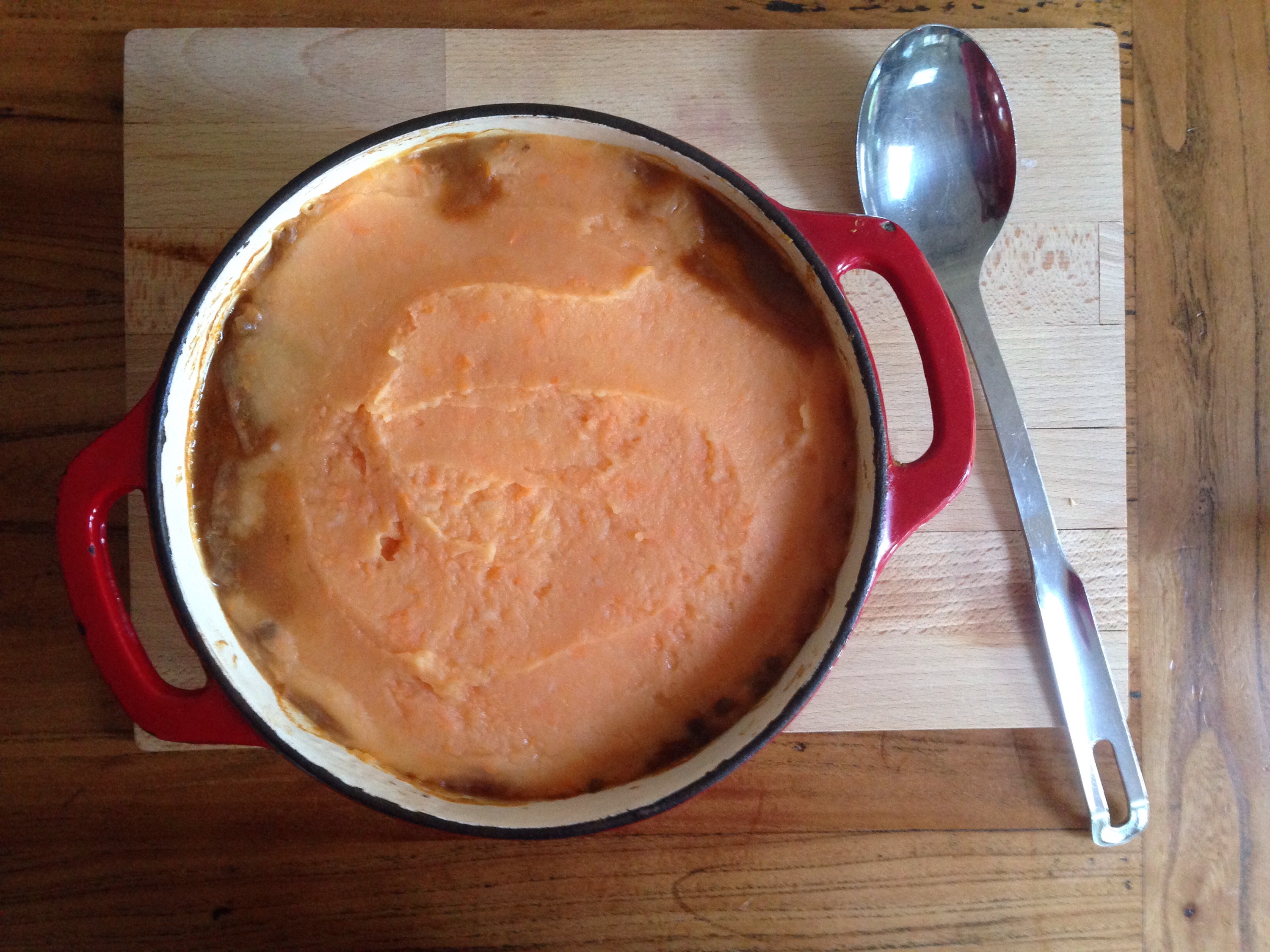 I can't believe the Summer is over and Autumn is here! I have to say that Autumn is one of my favourite seasons. Autumnal weather means cosy knits, oversized scarfs and knee boots. My wardrobe is definitely suited to this time of year. Fashion aside, warming stews, pies, curries and one- pot wonders spring to mind too. Traditional cottage and shepherd's pies are off the menu for me so I was lucky enough to indulge in some recipie creating one Saturday afternoon. I'm thrilled with the result. The beef or lamb is replaced with puy lentils. As lentils are bland when cooked alone, and have marginal amounts of fat which give meat and dairy a lot of their flavour, I've added sauces, wine and vegetables to make this as comforting as its meat cousin. I hope you enjoy x
Portion – 4
Prep -45 mins
Cooking – 1 hour
Ingredients
• 700g rooster potatoes peeled and roughly chopped
• 1 sweet potato peeled and chopped
• 300g puy lentils -rinsed
• 15 sun dried tomatoes -diced.
• 3 carrots peeled and finely -diced
• 2 sticks of celery washed and finely diced
• 1 medium onion peeled and diced
• 2 bay leaves
• Dash of Worcester sauce
• 1 tomato chopped
• Splash of red wine
• Salt & pepper
•2 tbsp tomato purée
. Vegetable stock or bouillon.
. Knob of non dairy butter and a splash of dairy free milk
Method
• Place the prepared potatoes into a pot of boiling water. Bring back to the boil, reduce the heat and simmer until cooked. Drain and mash to a smooth consistency with the butter and milk.
• Pop the lentils into a pot with the required amount of water, ( approx 1.2L), the bay leaves and chopped tomato. Add ground pepper and 1 tsp of vegetable stock or bouillon and cook according to the instructions, usually boil for 10 minutes and simmer for 30.
• Put the onion, carrots and celery into a heavy bottomed pot with some oil or/and a splash of water. Season. Allow the vegetables to sweat for 10-15 minutes until soft. Once cooked keep the lid on but take off the heat.
• Once the lentils are cooked add the wine and worchester sauce. Allow to cook for a further 5 minutes so the alcohol is cooked off. If the consistency is slightly dry, add a little more stock. Remove the bay leaves.
• Next add the chopped sundried tomatoes and tomato purée to the lentil mixture.
• combine the lentils with the onion, carrot and celery pot and mix well. Taste and add seasoning.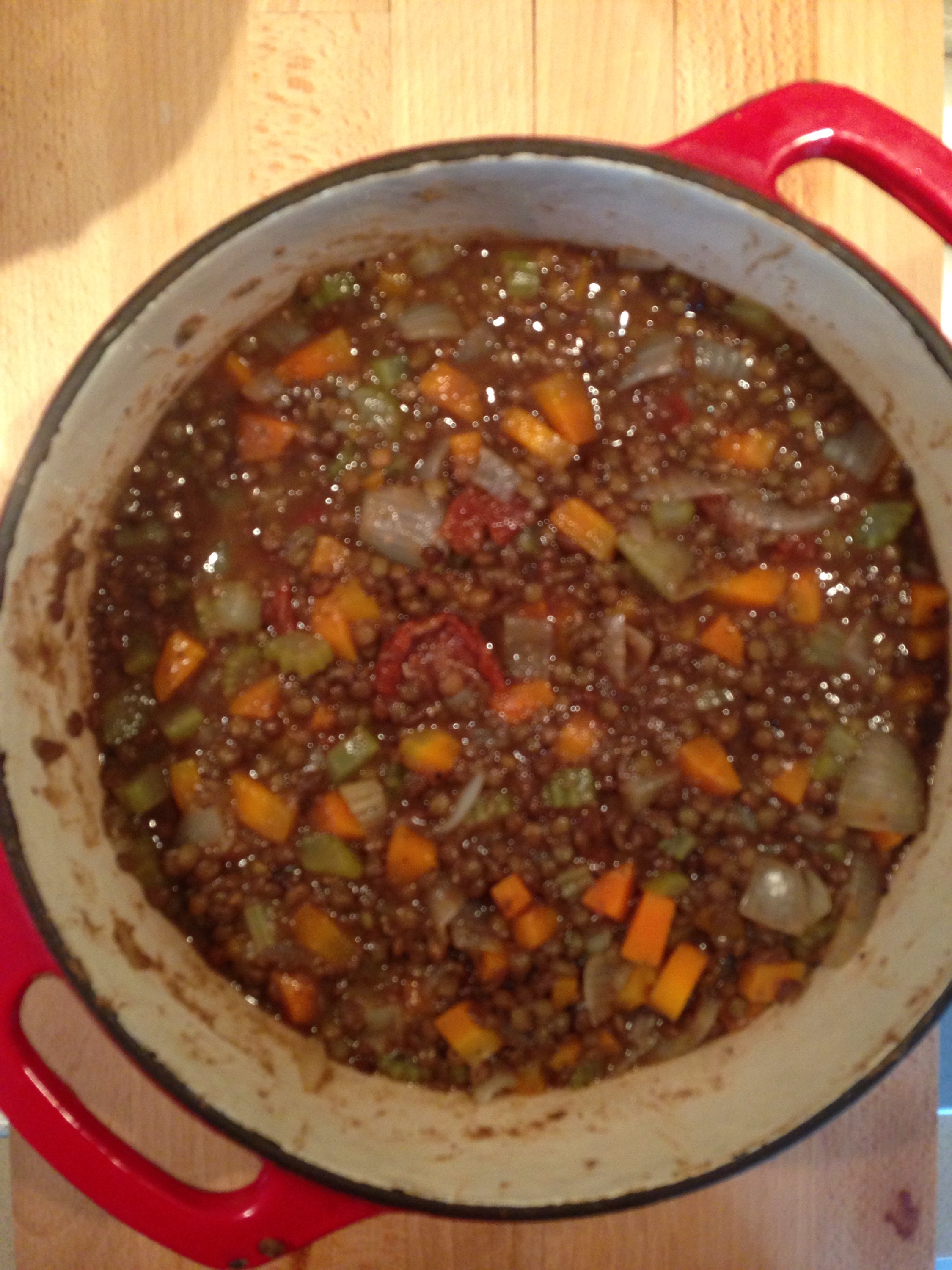 Pre heat oven to 180C
• Spread the mash on top of the lentil mixture and pop in the oven for 10- 15 mins.
• If your making a crusty cheese topping sprinkle on top and place into an oven on 'oven and grill setting' until bubbling. Serve.
.
Here's the juicy bit . . .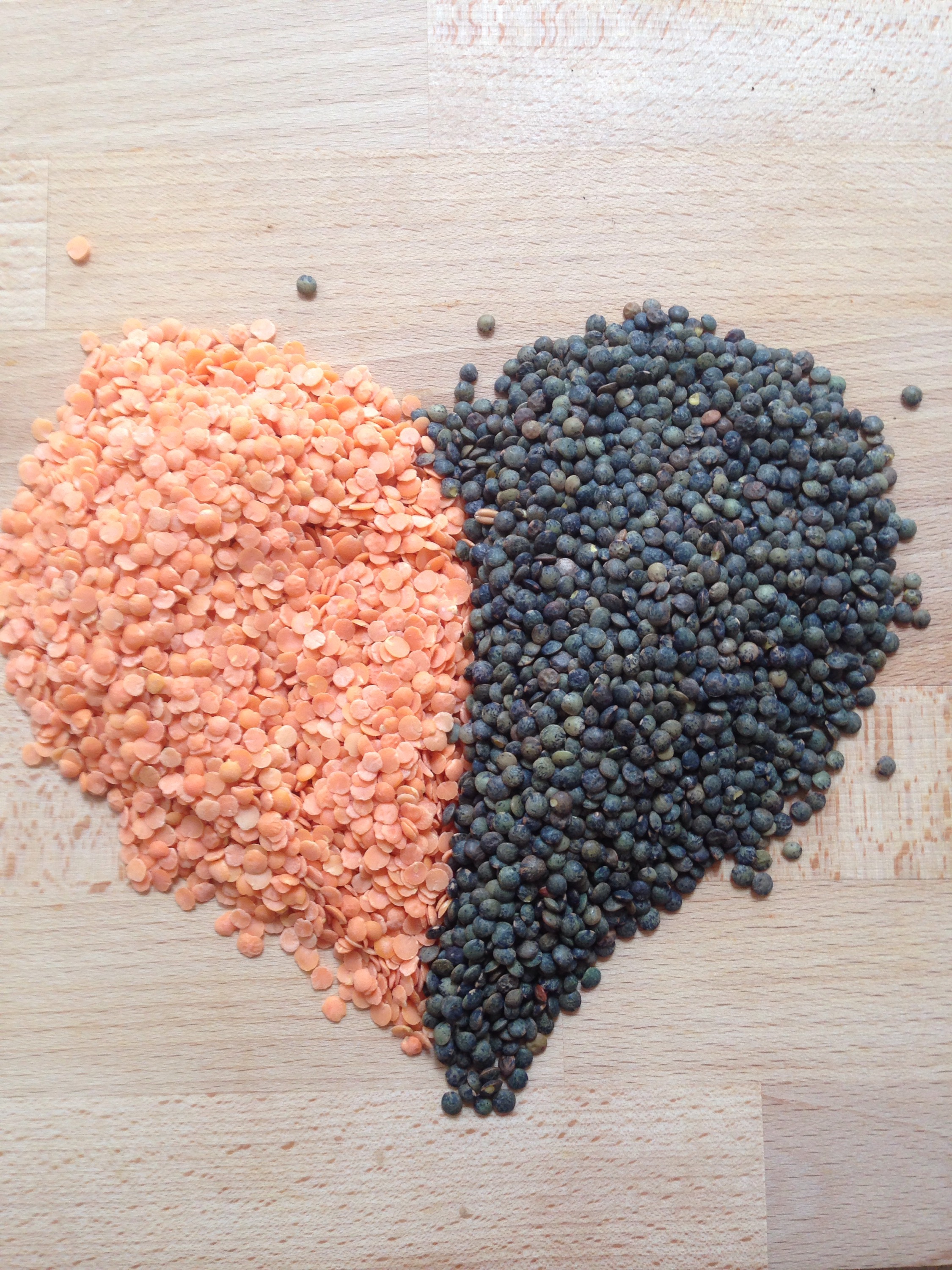 I love cooking with lentils. Red split and puy are the variety I tend to cook with most often. Add lentils to soups, use them to make dahls or they are very useful as a substitute for meat, as in this dish. Lentils are versatile and easy to cook with.
Lentils are a great source of fibre which helps keep our digestive systems working efficiently. I can't stress enough, how the health of ones' digestive system, is paramount for overall health and wellbeing. If your digestive system is sluggish, inflamed or unwell it will impact on its ability to absorb nutrients from the foods you eat. Not absorbing the nutrients can lead to a deficiency in some areas and you not feeling your best.
Adequate amounts of fibre are necessary for digestive health. To loosely categorise, fibre is divided into soluble and insoluble fibre.
Soluble fibre helps you feel full longer thereby reducing hunger pangs. It slows down gastric emptying and therefore helps to stabilise blood sugar. Research also shows that soluble fibre helps reduce cholesterol.
Insoluble fibre is like a sweeping brush for your digestive tract! It remains virtually intact until it reaches your large intestine and thereby helps move food through your system and prevent constipation. Excreting waste products regularly helps prevents toxic build in your gut which could otherwise be passed into your blood system and potentially lead to numerous conditions.
Lentils and all plant based foods contain fibre, whereas dairy and meat contain none. So remember, to keep your gut gleaming, stomach singing and your intestines insanely happy, aim for a plant based whole food diet!