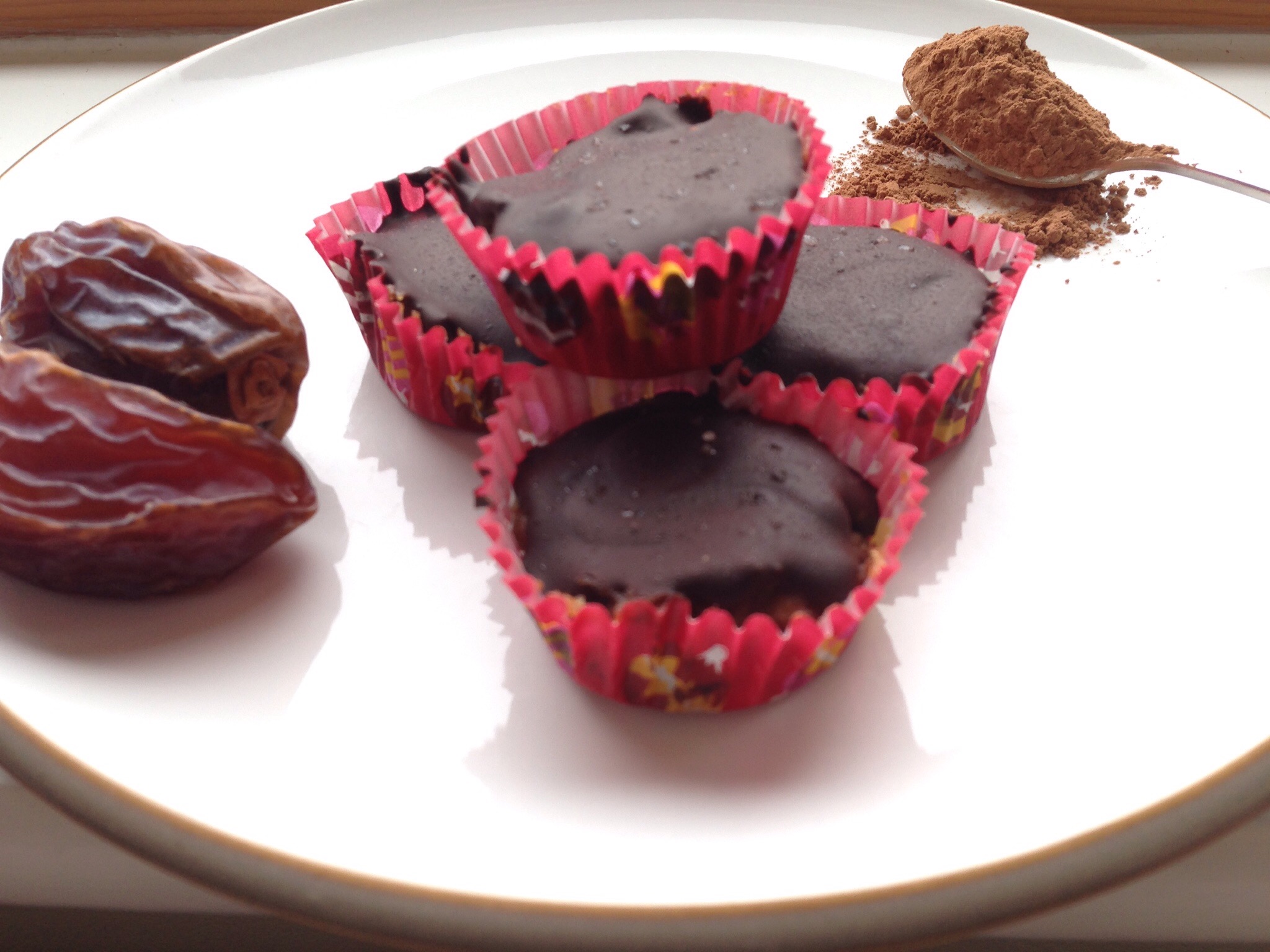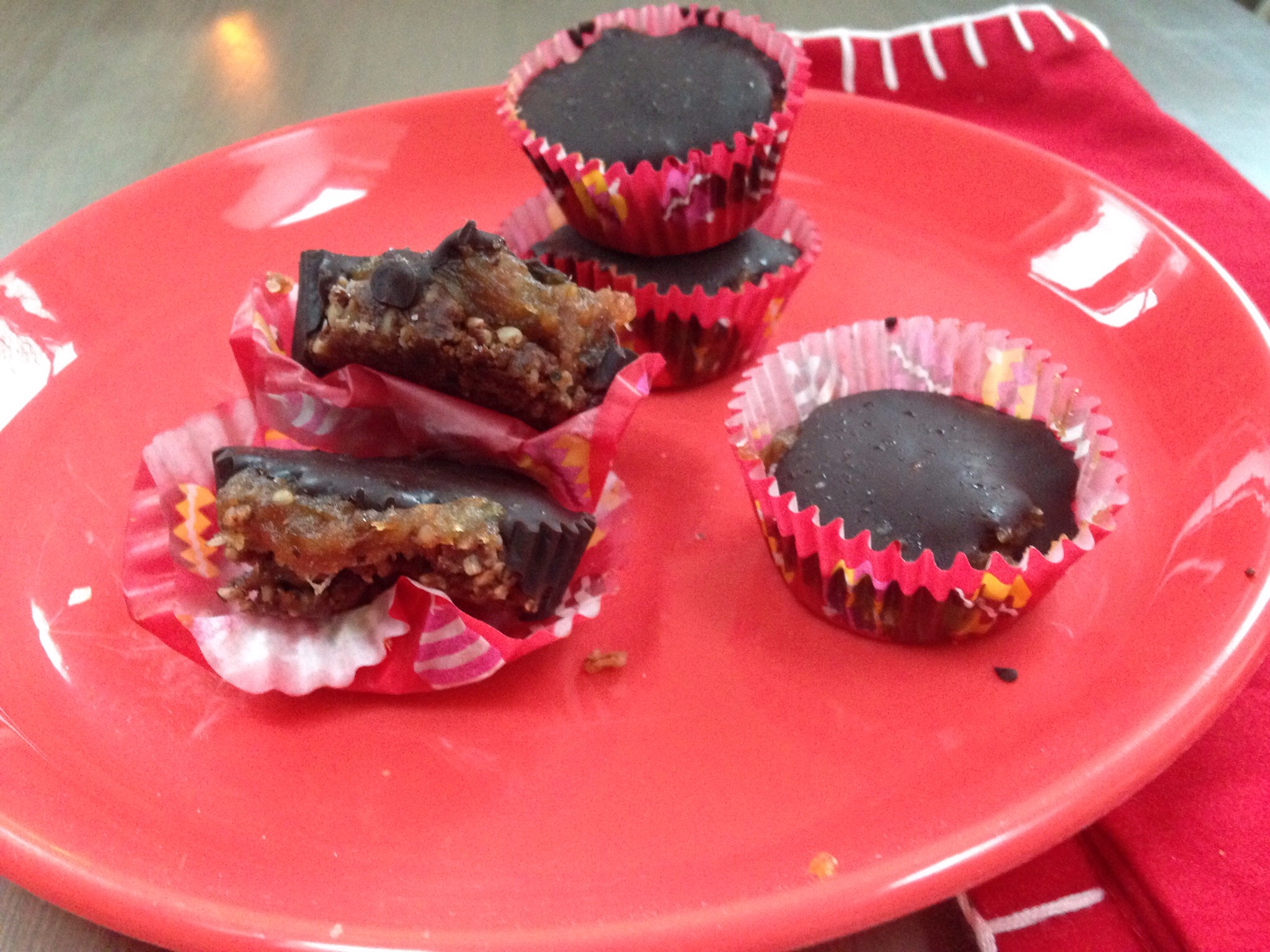 These yummy chocolates are late! They were meant to be my valentines post but ' better late than never' is being applied. ( I just hope ' better never than late' isn't the verdict!!!). My two children gollop these down and they are one of my husbands favourite sweet treats . I know that sometimes dairy and refined sugar 'free' desserts might not feel as indulgent, as rich, or as creamy as regular desserts, but once you reduce refined sugars from your diet your taste buds change quite quickly and it's not long until you find regular desserts and chocolates too sweet. However when I had friends over I produced these chocolate sandwiches and everybody felt they were simply a delicious, slightly indulgent, chocolate treat, not like the majority of healthy treats. Your tastebuds won't feel cheated of flavour with these I promise.
Makes approx 10-12 mini sandwiches.
Ingredients
• 2 energy balls (from previous post) broken into 10-12 pieces.
• 6 dates
• splash of water
• dark chocolate 70% 120g.
• sea salt optional
Method
Push each of the broken pieces of the energy balls into the base of a mini cupcake case. Place in the fridge.
Next make your 'caramel' by blending the dates and a splash of water until smooth. Place about a small teaspoon on top of each of the energy ball mixture in the mini cupcake cases. Put back in the fridge.
Finally melt the dark chocolate and dollop about a large teaspoon over the caramel until covered. Place in the fridge until hard. You may sprinkle sea salt on top of the chocolate if you like, or a goji berry for decoration. Personally I like a sprinkle of salt.
Here's the juicy bit. . .
Dates are a wonderful substitution for sugar. They are sweet, sticky and contain many vitamins, minerals and are unrefined. High in iron and calcium they are particularly beneficial for vegetarians and vegans. B vitamins in dates aid the metabolism of foods like fats, carbohydrates and proteins. Dates also contain fibre, antioxidants and good levels of potassium.