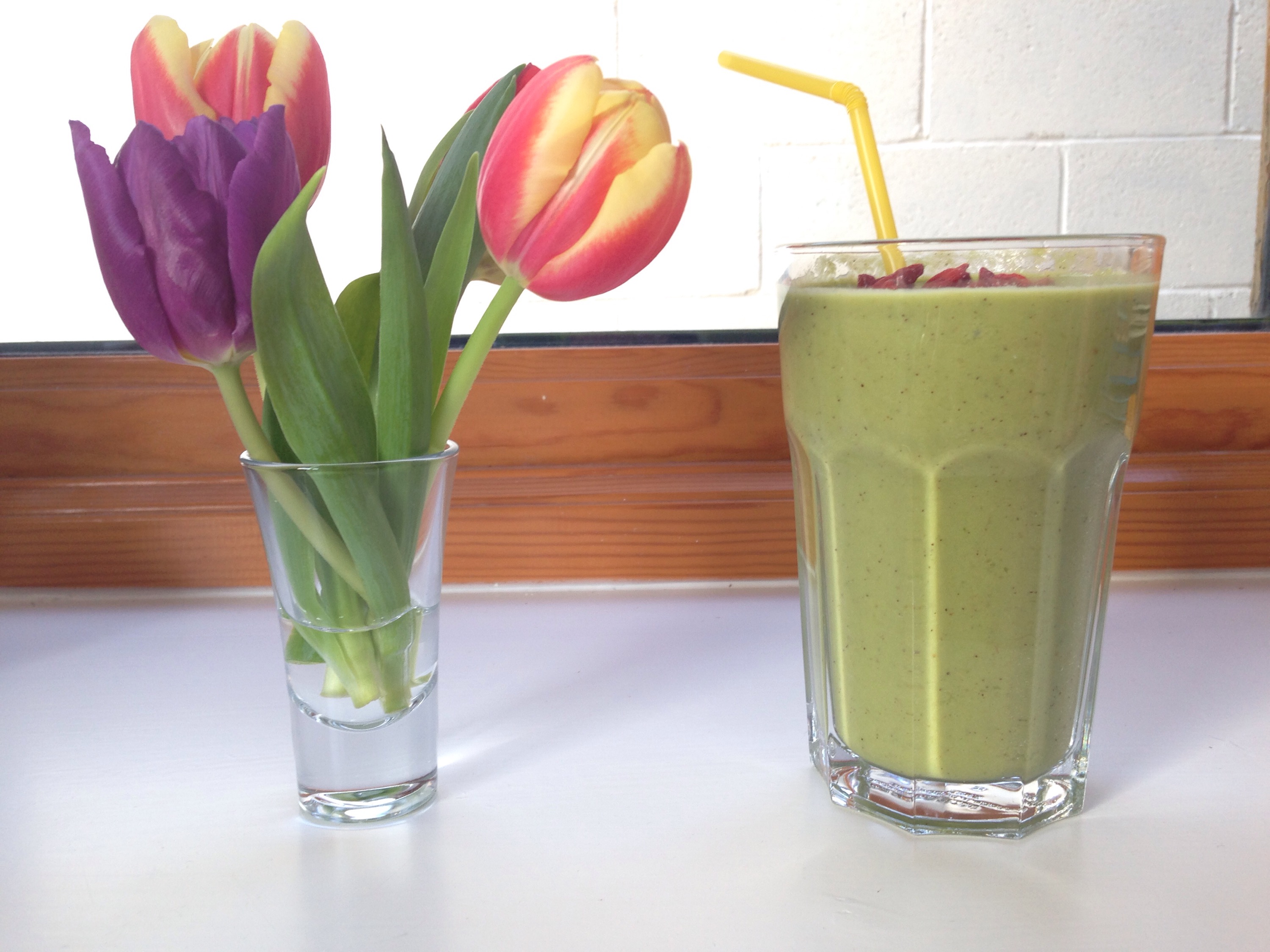 I got my husband a nutri bullet for his birthday last month and we're really lovin it. It's such as easy way to get greens into your diet in a tasty and raw way. You don't really think you're drinking down a whole portion of spinach or whatever green you choose. I generally try to add fruits not high on the GI scale like grapefruit or berries as I'm trying to watch my sugar intake. These smoothies are quick to make and give you a great burst of energy. My husband used to be a big meat eater but he's reaching for his morning smoothie now instead of eggs or meat as he feels much more invigorated and more alert. I hope you get to make the switch one morning from your regular breakfast and try this smoothie to see how different your energy levels change and alertness improves.
I wanted to also say, as a newcomer to blog writing since October 2014, I'm thoroughly enjoying the recording of my culinary creations. However unexpectedly, the most difficult part of preparing a post is the photo taking.
With two young enthusiastic children with keen appetites, trying to assemble the photographic scene without anything being disturbed is nearly impossible. I'm posting a series of photos to demonstrate my trials and tribulations of photographing food. Enjoy!
Portion – 1
Ingredients
• a handful of kale or spinach
• half grape fruit- peeled and sliced into segments
•one kiwi peeled and sliced
• half an avocado- flesh scoped out
• small banana
• water
Method
Place all the ingredients into the nutri bullet and whizz until fully blended.